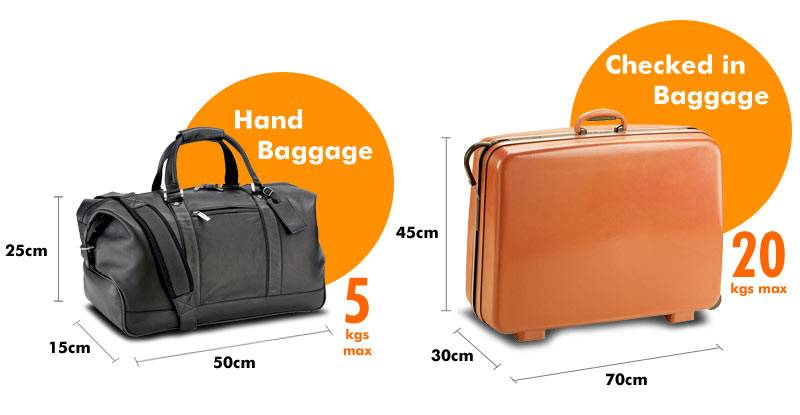 Included within the ticket fare per passenger. Each passenger may carry one piece of hand luggage and one piece of "checked in baggage". Baggage exceeding the specified criteria may be carried by booking an extra seat.

Skis and snowboards are prohibited. Prams and non-folding pushchairs are prohibited, however folding pushchairs are permitted
Prohibited Items
Surfboards, Sailboards, Golf Clubs, Windsurfers and similar items.
Musical instruments (including cellos, guitars, keyboards and similar items).
Wheelchairs (folding / non folding), Battery Powered Scooters.
Bicycles (folding / non folding).
Weapons, Drugs (other than medicines), Solvents, Live or Dead Animals (other than as allowed under Article 2) Fish, Insects.
Hazardous chemicals or substances as defined under the Health and Safety at Work Acts.
Should a passenger present himself or herself for travel with any prohibited items, carriage will be denied unless the passenger properly and safely disposes of the prohibited item(s).
Refunds will not be given to passengers who are denied permission to travel because they are in possession of prohibited items and are unable to dispose of them prior to travel.
Excess / Additional Luggage (Not included within the fare
Additional Information
Please note that for safety reasons, access to the entrance/exit, emergency exit and aisle may not be restricted or impeded. Or luggage allowance is different to that of airlines luggage allowance due to the physical constraints of the bus.