Rome Airport Transfers
Rome airport transfers are easy with easyBus. We offer low-cost bus transfers from both Rome Fiumicino (FCO), which is also sometimes referred to as Rome's Leonardo da Vinci Airport, and Ciampino (CIA) Speed from Rome Airports to the centre of Rome in just 40 minutes and one-way fares from 4 GBP.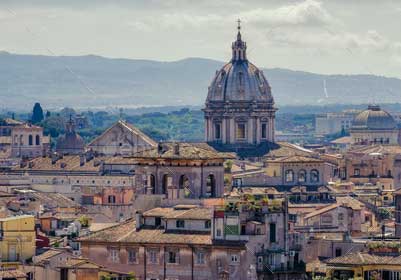 Rome Ciampino Airport to Rome
This service offers single and return airport bus transfers between Rome Ciampino Airport and Rome City-Centre.  Ciampino is a military airport which has been developing its passenger terminal since it began playing host to the budget airline companies. Although it's still small, without a lot in the way of services or entertainment, the airport's facilities are growing. You can buy reasonable snacks, books and souvenirs in the departures area, although the arrivals hall is crowded, without much to help tourists.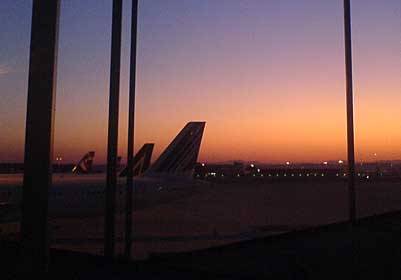 Rome Fiumcino to the Centre of Rome
Officially named Leonardo da Vinci Airport, Fiumicino is a major port of call for intercontinental as well as national and European flights. The airport is situated 32km from the city, close to the sea. easyBus offers transfers from as little as £5.
About Rome

Things to See and Do in Rome
Rome is like a feast of endless courses. No matter how much you gorge yourself on its splendours, you rarely feel you've made it past the antipasti. From the remains of its imperial glory days to the Renaissance and baroque riches of its historic centre, the Eternal City is a living masterpiece.
Founded upon seven hills, ancient Rome was divided into neighborhoods with distinct personalities that have survived to this day. On the west bank of the Tiber River, Trastevere is home to countless pizzerias and restaurants. Across the water, the Basilica of Santa Sabina and the church of Saint Alessio can be found in Aventine, one of the celebrated seven hills. A short walk away is Testaccio, where literary buffs will find the tombs of English poets John Keats and Percy Bysshe Shelley.
With its awe-inspiring architecture and art collection, the Vatican City is also an essential stop. Declared an independent state in 1929, it's home to St Peter's Basilica (said to be the largest church in Christendom), the Vatican Museum and the shining star of the Italian Renaissance – the Sistine Chapel.
Beyond the seat of Catholicism, there are the Spanish Steps, Pantheon, and Piazza Venezia, which can all be found in the historical city centre. With so many jewels of ancient Rome found on almost every corner, visitors are transported back to bygone days of chariots and gladiators.
Modern Rome has nearly 3 million inhabitants who are hardly stuck in the past! You'll find them packing out trendy bars, and enjoying Roman gastronomy in the many restaurants. During the day, catch the morning market in the same area, with vendors selling locally made limoncello, pasta and ripe produce at their stalls, or shop along the famed Via Condotti and pick out glamorous fare at Prada or Valentino.
Looking for hotels or apartments in Rome? How about exciting tours and experiences. easyBus can recommend VisitRome.com.