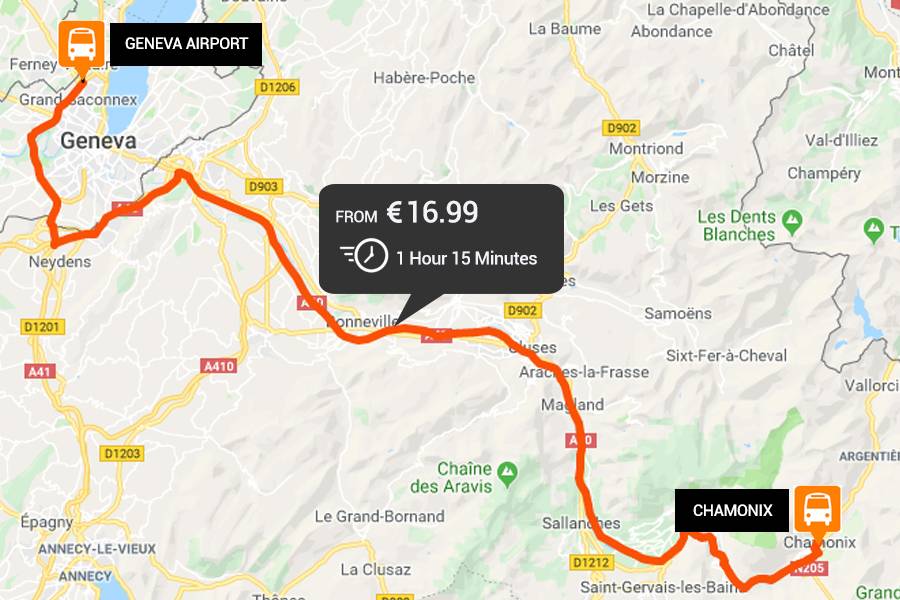 Réservez tôt et économisez jusqu'à 90%
Comparé à Alpybus, taxis locaux et autres opérateurs de transfert.
Montre moi
Transferts en bus pour l'aéroport de Genève
At easyBus we offer two, swift, cost-effective bus route to (and from) Geneva airport and Chamonix, and also Geneva Airport and Les Gets, Morzine, and Avoriaz, which are some of the world's premier winter sports locations!
Remember! The earlier you book with easyBus online before your travel date, the more you can save! You can also buy tickets from the easyBus driver when boarding at the Geneva or Chamonix departure points; though tickets will cost considerably more than booking online in advance.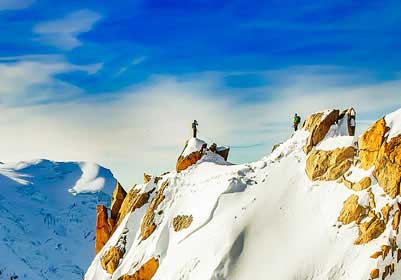 Aéroport de Genève à / de Chamonix
With easyBus, the journey from Geneva to Chamonix is direct; with just 1 hour 15 minutes between you and the center of one of Europe's most popular alpine destinations. The service runs every 75 minutes, ensuring that you're never kept waiting too long.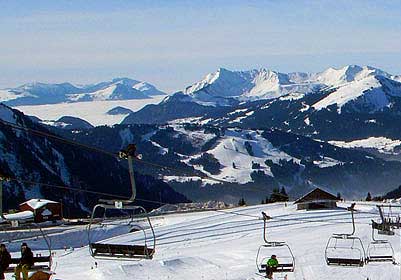 Aéroport de Genève à / de Les Gets, Morzine & Avoriaz
The ONLY direct bus service to Les Gets, Morzine and Avoriaz with a journey time of approximately 120 minutes that operates every day of the year from December (except 25th December) to April.