London Gatwick Airport Guide

London Gatwick is the second biggest airport in the UK – more than 38 million passengers a year walk through its doors, and yet it is the most efficient single-runway airport in the world. Gatwick also runs services to more destinations than any other airport in the UK.
With both North and South terminals, Gatwick can be tricky to navigate. This guide will help you find everything you'll need during your next Gatwick visit.
Facilities
You'll never be bored waiting for a flight at Gatwick as there's so much to do! You can go shopping, have a bite to eat, browse the internet or hang out in one of the posh lounges.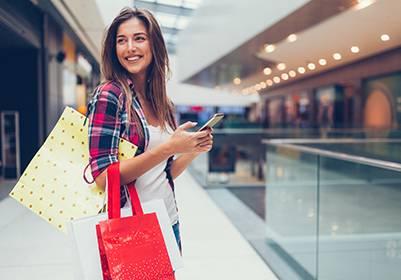 The North and South terminals mostly share the same shops, so wherever you're heading you'll be spoilt for choice. There are plenty of big-name stores to visit whilst you're waiting for your flight to arrive, including Boots (for that last-minute suncream), Dixons (to grab a decent pair of headphones for the flight) and World of Whiskies (just because you may need a treat!).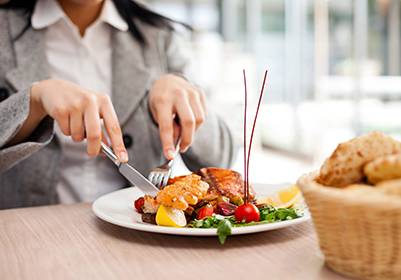 Whether you're catching your flight from the North or South Terminal, you have a wide range of bars, cafes and restaurants to choose from, should you fancy something to eat or drink.
If you're heading to the North Terminal, why not prepare for your Asian holiday by eating at Yo! Sushi or Wagamama? Alternatively, pass the time by having a lovely sit-down meal with the whole family at Jamie's Italian. If you don't have much time to spare, grab a quick coffee from Starbucks instead.
Travellers boarding from the South Terminal have an equally vast array of choice when it comes to eateries. McDonalds is great for a wallet-friendly meal, and everyone loves a cheeky Nando's. If you want to really treat the family, Giraffe will please even the fussiest of eaters.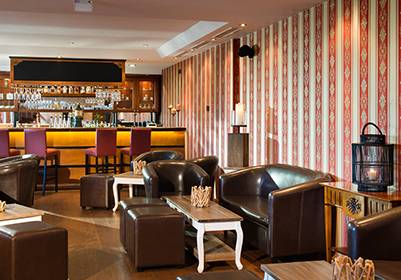 Gatwick's luxury No.1 Lounges can be found in both the North and South terminals, and offer an opportunity to get away from the crowds and relax before your flight. Enjoy complimentary drinks at the bar, make use of the unlimited free Wi-Fi and peruse the free magazines available, which you can then take on board with you. Entry isn't expensive either, at just £25 per adult and £15 for 2 – 11 year olds – infants go free!
The North lounge is particularly special as it has a travel spa. Treatments here start from around £10.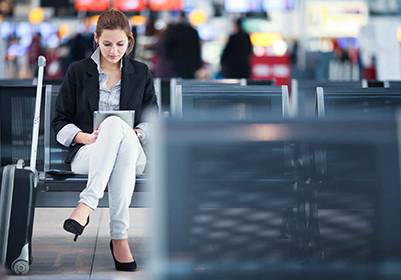 Access to a decent Wi-Fi connection is important for all travellers waiting to start their dream holiday. After all, how else are you going to brag about it to all your Facebook friends? Luckily, myGatwick offers all fliers 90 free minutes of Wi-Fi whilst they're in the airport. To get it, all you need to do is connect your device to the Gatwick Free Wi-Fi network, then create a free myGatwick account or log in to an existing one. This will give you 45 minutes of free Wi-Fi – to get the other 45 minutes, you'll need to reconnect at the end of your first session.
The Wi-Fi is provided by Boingo Hotspots, so if you require more Wi-Fi time, you'll need to sign up to its service.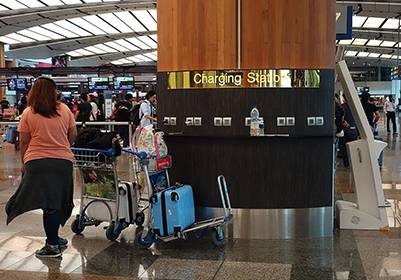 After using your devices so much, you'll probably need to give them a little extra juice before you board your flight. Gatwick has lots of free charging stations scattered throughout the airport on the walls and pillars. However, charging your gadget at these places requires you to stay sat with it.
If you'd like to browse the shops and get something to eat while it's charging, try the ChargeBox kiosks, which are located in the departure lounges at both terminals. They allow you to charge your device securely for up to 90 minutes. This means you can wonder off and do what you want in the meantime.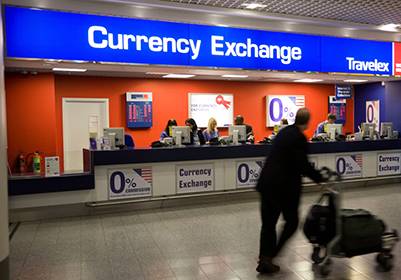 Accidentally left all your Yen at home? Don't worry; Money exchange service MoneyCorp has units and ATMs across the entire airport. They're open 24 hours a day and have more than 50 currencies available. Please note that it is possible to pre-order currency and collect it at the airport (and cheaper, too).
If it's British Sterling you're after, there are plenty of cash machines at both terminals and before and after security. You won't get charged for using them, either.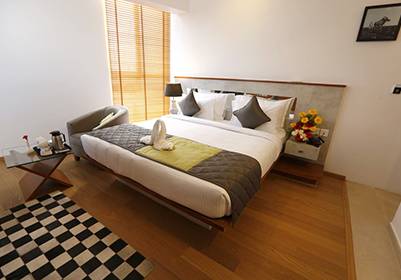 There's no shortage of choice when it comes to hotels at Gatwick – there really is something for every traveller. If you only need a few hours' sleep or are looking for accommodation on the cheaper end of the scale, Yotel's prices start from just £25 for four hours sleep, or £55 for an overnight stay. You'll find it in the heart of the South Terminal.
Families, or travellers wanting a little bit more from their hotel offering, may want to book a room in The Premier Inn, which is located opposite the main entrance to the North Terminal. It doesn't matter if your flight is leaving from the South Terminal, as the hotel offers quick and free transit to there.
Business travellers and honeymooners might want to treat themselves to the four-star Sofitel London Gatwick hotel instead. It boasts a range of luxurious facilities, including a gym, complimentary Wi-Fi and access to three restaurants.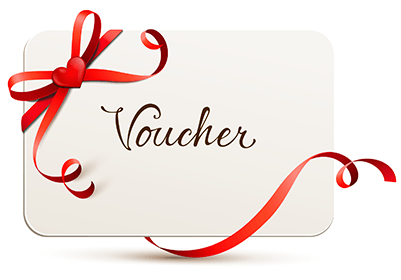 To get the most out of Gatwick Airport, you'll want to sign up to myGatwick. It's free, and you'll gain access to loads of vouchers which will help you save money on hotel stays, competition entries, store purchases and restaurant meals. Plus, you'll receive a free coffee when you verify your details – what have you got to lose?
What to do if...
You need special assistance: Gatwick recommends that you pre-book special assistance at least 48 hours before you travel to the airport. If you're not able to do this, there are a number of help points in and around Gatwick.
You have young children: Baby change facilities are located in the check-in area, on the way to the gates, in the transfer area and in arrivals after passport control – just look out for the bottle sign or babycare symbol. You will also find that some male and female toilets have fold-down tables. Please note that you are allowed to carry enough milk or baby food for your child for the journey in your hand luggage, but any extra should be packed away in your suitcase.
Did you know? Gatwick provides a free shuttle service that goes to and from the North and South terminals. The journey only takes two minutes too, so you don't need to worry if your easyBus arrives at the South Terminal, but your flight leaves from the North Terminal.