easyBus are pleased to launch two new routes in partnership with National Express
Both routes are live now and available to book right here on easybus.com. Operating from both Gatwick Airport and Stansted Airport, we have a limited number of seats available from just £1. That's right, just £1 can take you from Gatwick to Brighton or Stansteed to Stratford if you're quick off the mark and book in advance. On our Brighton to Gatwick route the journey time is from as little as 45 minutes. With 21 departures per day you'll never be waiting long for our next bus.
On our Stansted to Stratford route your journey time is from as little as 50 minutes with up to 92 departures per day.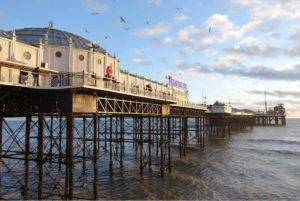 More information, latest fares and departure times for Gatwick to Brighton
More information, latest fares and departure times for Stansted to Stratford